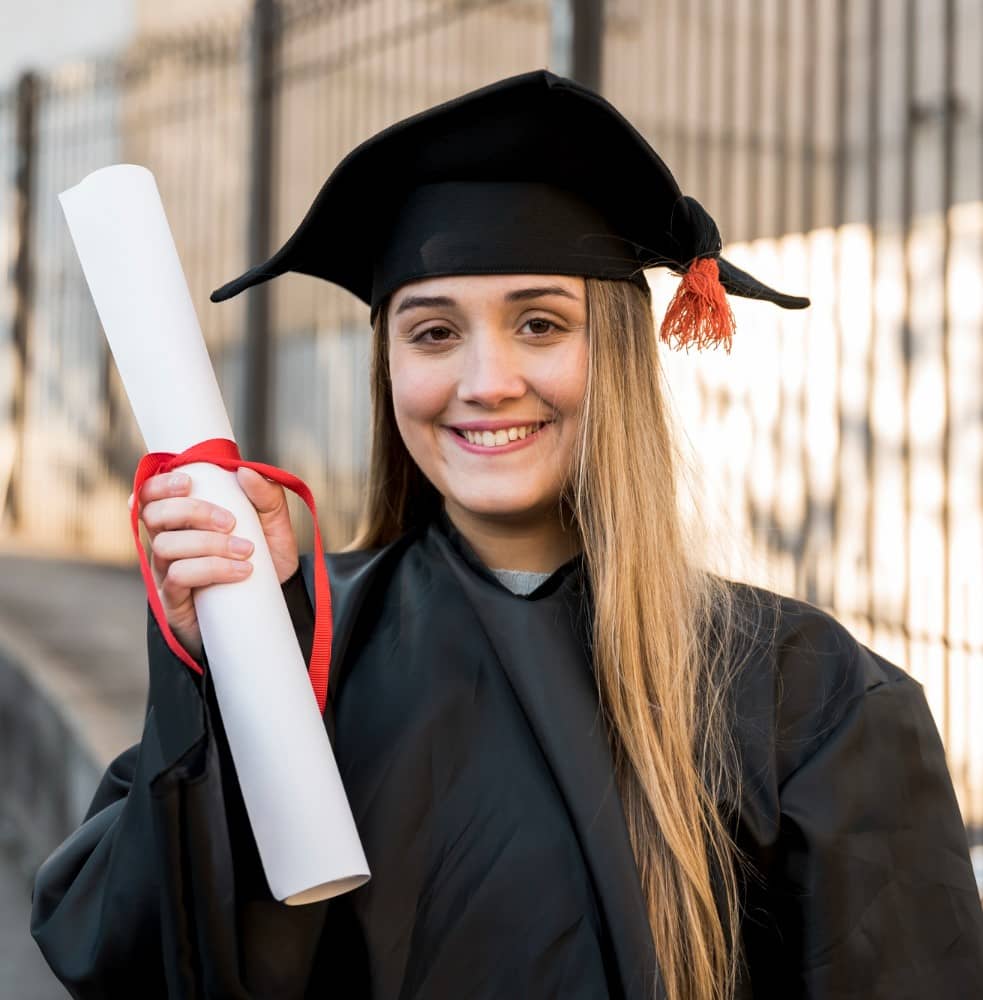 Emmversity Global Solutions is a brainchild of Ms Navya Mehta who is an International Certified Career Coach.
College Smart was launched with a purpose to empower students with the right knowledge to make informed career choices and decisions.
The Director at College Smart is a US graduate from a Top 10 Business School and has counselled more than 250 students academically, personally and professionally.
Emmversity Global Solutions was launched with a purpose to touch and transform the lives of the students we come across. With a goal to help studying abroad affordable, College Smart has a carefully curated budget program so students can save money while still getting quality education. Our Founder and Director, saved more than USD 65,000.
At College Smart, we provide the following services

Resume Writing

University Short Listing

University Application

Scholarship Assistance

Summer Enrichment Programs

Pre Departure Orientation

Aptitude Test/ Psychometric Testing

Subject Selection

Profile Building

Life Skill Training

College Exploration & Research

Testing Registration & Assistance

VISA Filling and Application

Post Departure Conunselling
Budget Program

Access to Extracurricular Opportunities

Post Departure Conunselling
At College Smart, whether you are applying abroad or in India- we help you become a better version of yourselves who is better prepared for their career. Join us to take a leap
Worried about how to proceed next? Let's chat over coffee!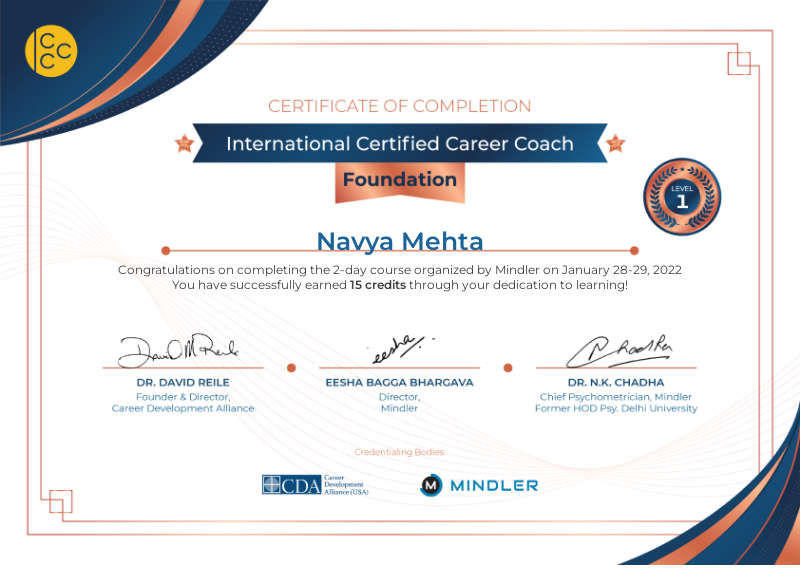 Those who made a College Smart Decision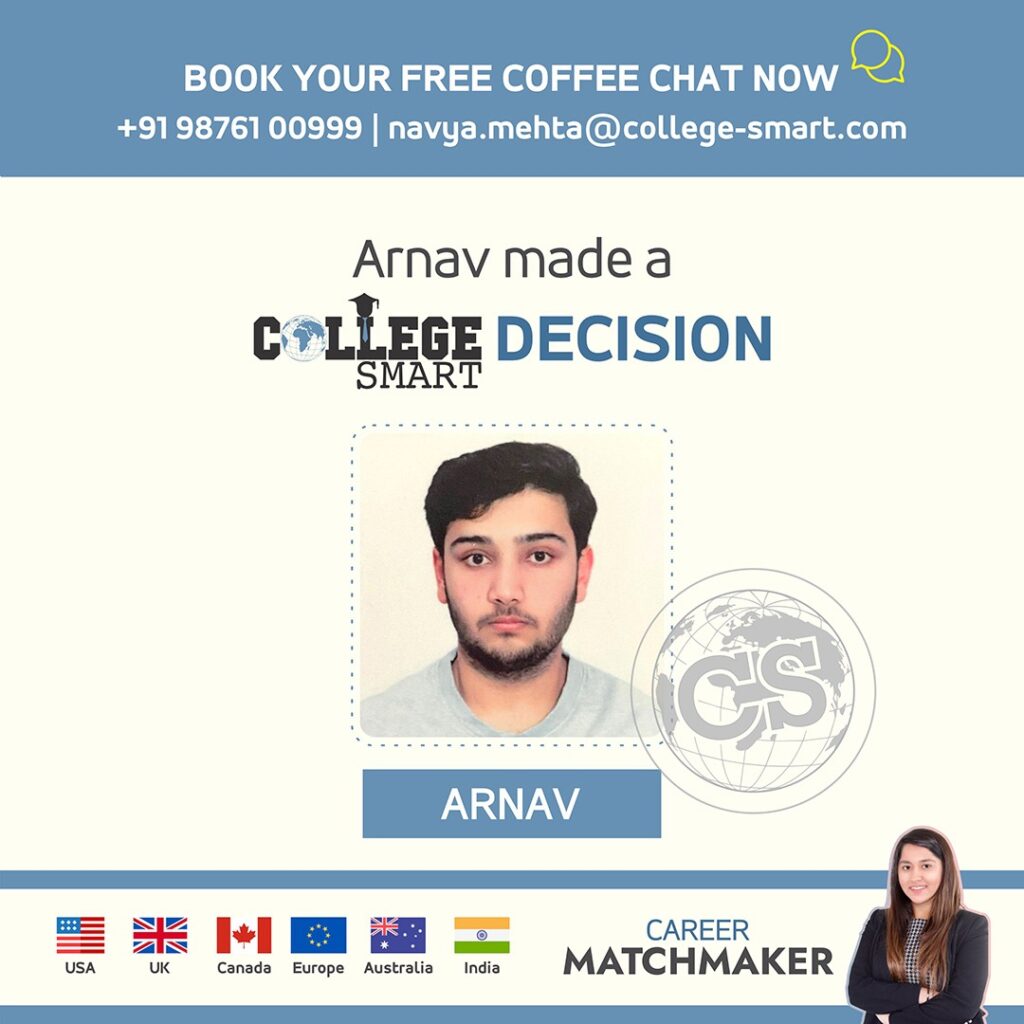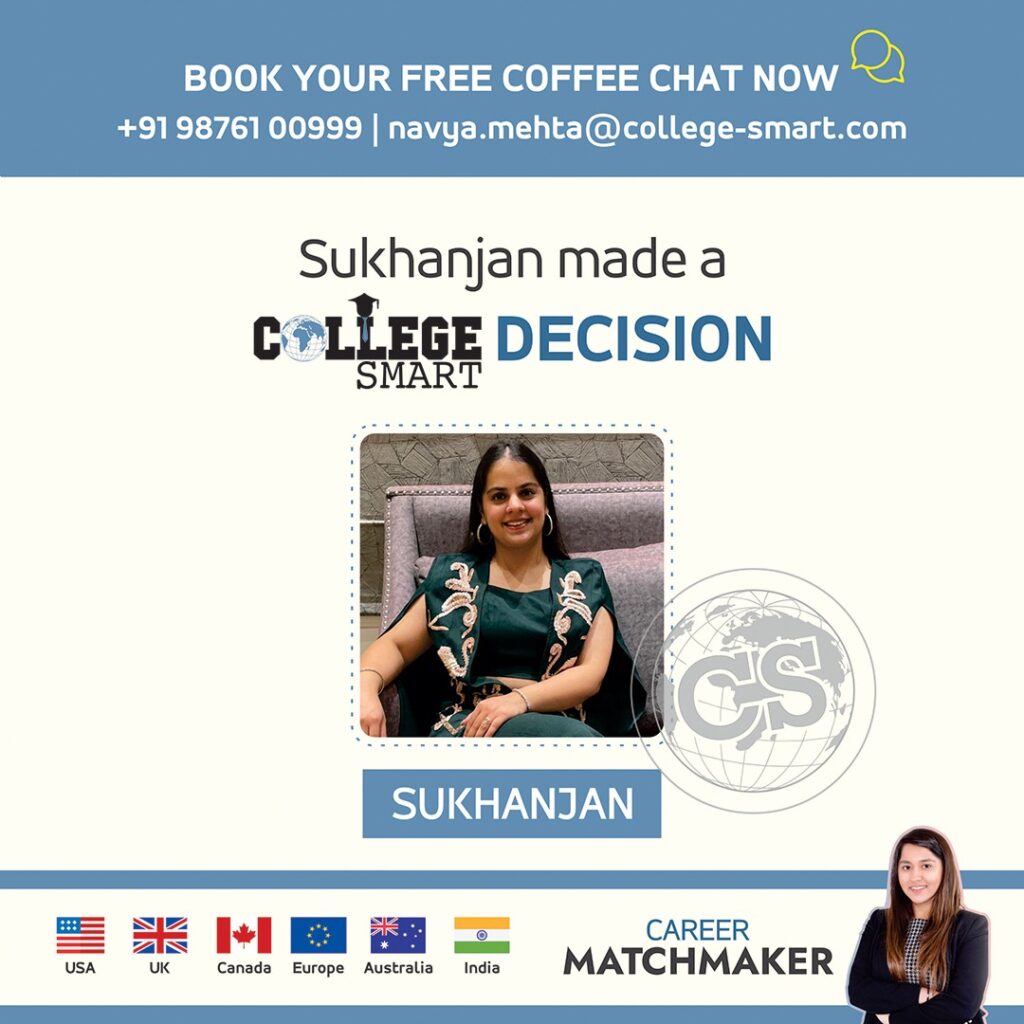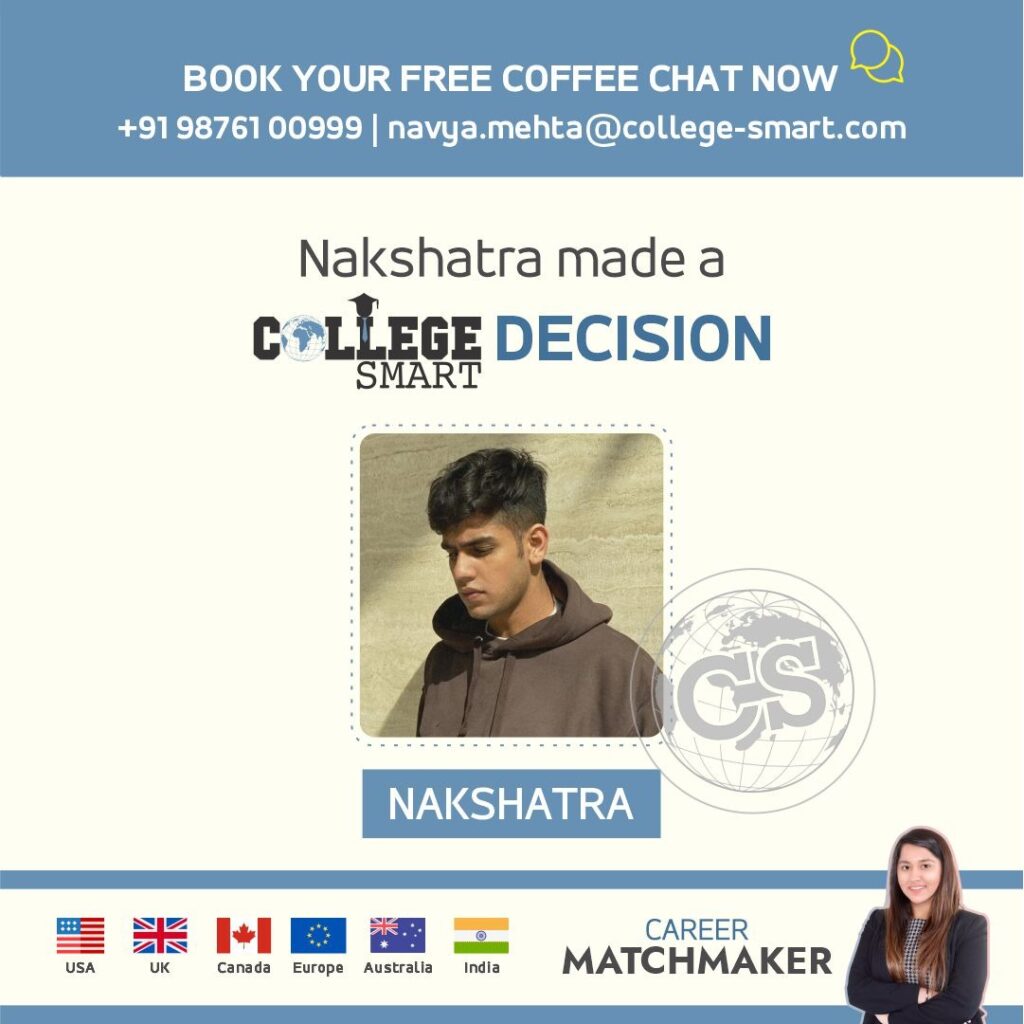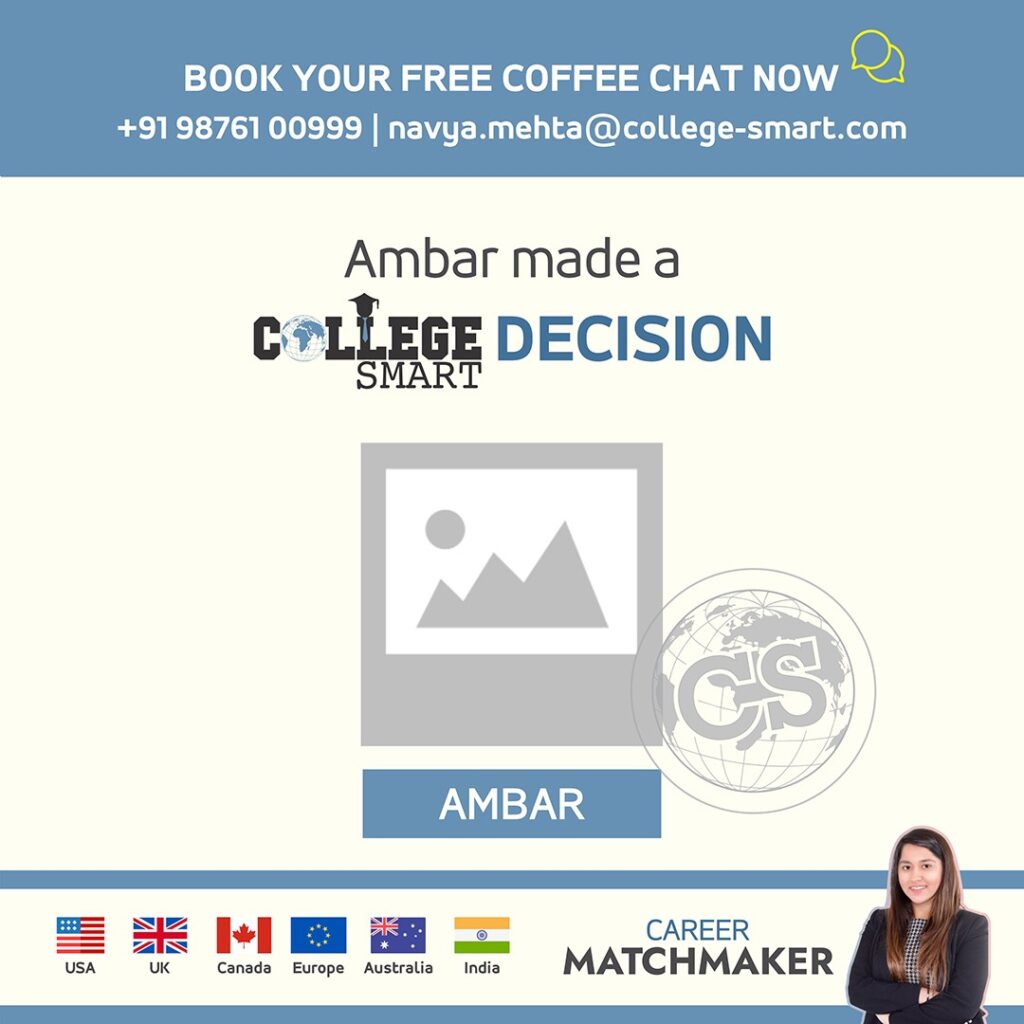 Learn From Our Experts At College Smart