MAANVI RATHI – LONDON BUSINESS SCHOOL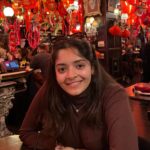 I met Navya in college and saw how passionate she was about nurturing students and being a mentor. During my application process, I saw that she was always willing to go the extra mile to make sure I had all the resources I needed, and much more. I also found that Navya truly cares about her students and personally makes an effort to ensure that things are on track. What was unique was that she cared so much about my journey, which not a lot of people do. She was also very approachable throughout, which made the process smooth. I never felt that I was waiting for long periods for her to get back to me with constructive feedback. Navya, thank you for supporting me through my applications, for striving for the best, and for pushing and encouraging me when I felt that nothing was working out!
MANAV MITTAL – FATHER OF KARTIK MITTAL
We have been working together for almost a year now and we are happy to say that college smart is one of the best counselors. As a parent there are multiple queries erupting in our head and college smart has very patiently answered all. From filing in the applications to getting my child ready for the interviews….it has very efficiently done all. N very proudly we say that we are continuing with them for our second child as well.
AARAV POPLY – ILLINOIS INSTITUTE OF TECHNOLOGY
When I decided to pursue architecture in the US, the biggest hurdle was finding guidance in what universities to apply to and how to go about the whole application process. I talked to a lot of counsellors but none of them provided me with the level of clarity that Navya and College Smart did. They have been with me every step of the way and been extremely active throughout the whole process. From finding the best universities to writing essays and filling out the application forms, Navya's guidance has been monumental. I am grateful to the help I have been given and whole heartedly recommend others to make them a part of their journey like I did because it made the challenges a lot easier to overcome.
JARUL WADHERA – O.P. JINDAL UNIVERSITY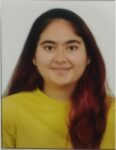 It has been such an amazing experience with Navya Didi. I actually learnt lot many things which were not only beneficial to get into a good university but will also be equally advantageous throughout my life. Without her guidance and support I don't know what I would have done. From filling application forms to preparing me for interview and what not she has done for me. I will be forever grateful to her for Always helping me out and providing me with the best skills. She has Always been there to solve all my queries and problems. She helped me to get selected in the best law universities across India Her dedication has Always encouraged me to secure seat in my dream university. She is an extremely helpful counsellor one could ever get. All the good wishes to Navya Didi and her team. Wish you get success always, Thank you so much!
SANJEEV ARORA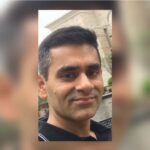 Navya has been providing outstanding support and guidance to my son for his university admission process. Her expertise, dedication, and personalized approach helped my son secure a place at his dream school at the first stage. I am sure her continuous support will help him secure a place in his dream university too. Navya has been always available to answer our questions, offer valuable insights, and provide much-needed support and encouragement. She is a true professional, an exceptional counsellor, and a genuinely caring and compassionate individual. We are grateful for her help and recommend her services to anyone seeking guidance during the college admission process. Thank you, Navya, for everything you have done for our family. I wish you and the entire College Smart team – All the Best!
SANYA DHAWAN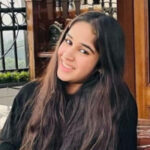 I would first like to start by thanking you for being there for me and supporting me in every possible way. It was very difficult for me to understand what I should choose in my career. By talking to Navya ma'am comfort level was a lot than any other career counsellors. By giving me career counselling sessions and by taking my aptitude test my interest was getting clear day by day and for a reason I was sure that College Smart is the best place I could get guidance from. It was very difficult for me to get into this college but your zoom meetings -and thorough preparations for me was so particular that you made it a reality and helped me to get in with a 75% scholarship. You always motivated me and pushed me forward that I, can do this. You made having a counsellor fun even when we came for interview practices. Thank you for being here and making me clear about my future.
AMIT BAJAJ – FATHER OF NAKSHATRA BAJAJ
I'm really delighted for Nakshatra making it to his dream university, that too in an early decision. I'm really thankful to Navya for the guidance, perseverance and hand holding that she has given to Nakshatra throughout the process. Me, as a father was not only a silent observer (as I was part of the WhatsApp group for this purpose) but was also extremely excited and happy with the continuing efforts and ideas of Navya to make Nakshatra's dream a reality. Her professional ethics and connections are a few other great assets. I would highly recommend her ca each and every parent who are seeking counseling because Navya is the one who just doesn't give gyaan, she walks you through with you. Heartiest Acknowledgement and Gratitude to you Navya.
NAKSHATRA BAJAJ – BABSON COLLEGE, USA- ED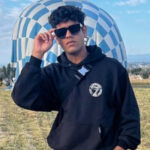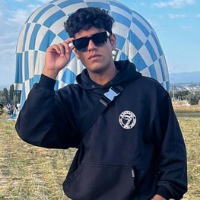 I would like to start off by thanking you for constantly supporting me throughout the process. It wouldn't have happened without you. Babson was always my dream college and turning it into a reality would have been very difficult for me but with your persistent follow ups and frequent zoom meetings made this process smooth. I was able to connect with Babson students and alumni with your help and get a better picture-of what I want to do in the future. Meeting all the deadlines and submitting all the required supplements would have been very hard to do while keeping up with schoolwork and other extracurriculars, but you helped me through the process. At last, I can't thank you enough to help me get accepted by Babson College- My Dream University!
BHUMIKA KESWANI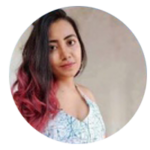 Navya has been a really great mentor since day 1. She's super approachable and it doesn't take any time to gel with her and feel comfortable about asking any sort of doubts without feeling stupid. I remember I was very anxious and almost overwhelmed all the time before I connected with her but once we started working on my application, I felt more and more relieved and confident of my profile. I love that her feedback is concise and honest, and I don't feel the need to hold back while approaching her to discuss my thoughts.
SHUBHAM POPLY – MOTHER OF AARAV POPLY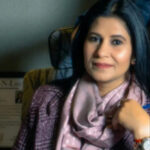 As parents, we were looking for a counselor who was genuine, had complete knowledge, was approachable, friendly, competent, dedicated and our search ended at Navya Mehta. She is undoubtedly the best counselor I could have asked for my son. With her genuine guidance my son got admission in his dream university! I recommend her strongly and thank her for helping us through this journey.
KARTIK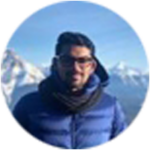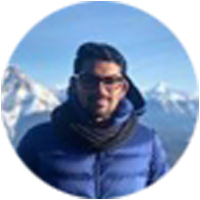 Navya provided all the services from counselling, test preparation to getting visa. She is highly experienced and very approachable. My application process would have become extremely challenging without her dedicated support. I will highly recommend her to all the students aspiring to pursue their education abroad.
SAACHI MADAN
College smart team is very efficient, Navya works tirelessly to provide her students with the most genuine advice she has to offer. She is well equipped with the required knowledge. College smart helped me to get to my dream university, I wouldn't have it any other way even if I had a choice. 🙂